What we do?
Bag in Box
Bag in Box is no doubt our favorite product and something we are extremely proud of. It provides packaging with a variety of uses according to world standards.
Competitive strenght
Credo company is a friend of your budget and safe place where everything you need to find is at the most competitive prices in the EU, and beyond.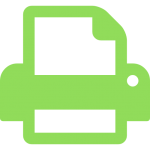 Printing
By all in one system, our company will produce, design and print the packaging for you.
Graphic design
You do not have to go to another company, Credo d.o.o. works and graphic design for your needs when it comes to bags.
Production
Credo d.o.o is a company specializing in the production of packaging, products and films that speak for themselves.
Partnership
First of all, we see each our client or customer as a family and we build such relationships.